Georgijs Sokolovskis
15.12.2019.
This is a story about Georgijs Sokolovskis who, having worked in the Riga Circus for only one season, claims that it is a "swamp" – in the best sense of the word, as the circus draws you in and never lets you go. Georgijs Sokolovskis reflects on his meeting with Andrejs Andersons, a longtime senior uniformist who had worked all his life in the Riga Circus, as well as other legendary people and funny situations he has encountered while working in the circus. 
A uniformist or a ring worker is a position that entitles more than one would assume. The term "uniformist" comes from the word "uniform" or a livery worn by this circus employee when working in the circus ring. 

These are the uniformists who ensure a dynamic running of circus acts and help the artists during their performances. They spread out, arrange or roll up the carpet, provide props necessary for the artists, assist during the performances with animals, and occasionally themselves take part in the shows. By the way, the father of Bille, who is a heroine in the well-known novel by the Latvian writer Vizma Belševica, also worked in the circus as a uniformist for a short while.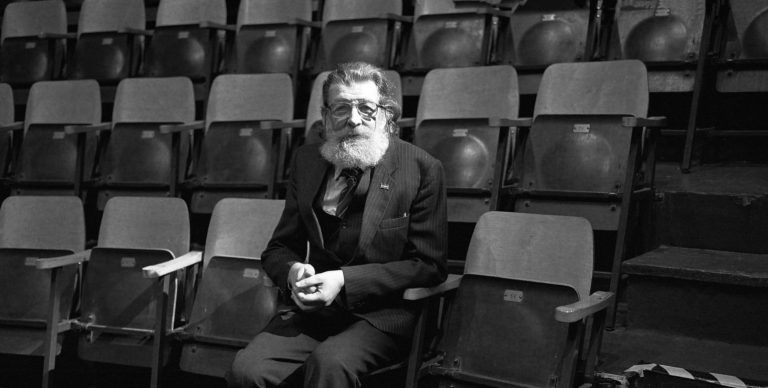 Photo by Ieva Epnere
---
All project participants: 
Aivars Meistars / Alīna Kešāne / Anna Armand / Baiba Reinika / Dace Pecolli / Darja Golobokih / Darius Ščesnulevičius / Dzintra Žilde/ Gabriels Gots / Georgijs Sokolovskis / Gunta Virkava / Iveta Girtakovska / Lauris Cepurītis / Marija Lase / Mārīte Milne / Raitis Ašmanis / Ramona Sniega / Valērijs Komisarenko / Vija Veita / Vilnis Nerets