"Baltic Circus on the Road" at Cirkuliacija festival
08.06.2022.
"Baltic Circus on the Road" showcase presented in the circus festival Cirkuliacija during June 8–11 2022 in Kaunas, Lithuania.
"Baltic circus on the road" project started in 2021, when an international jury chose four Baltic companies: Sabok cirkus, Kanta company, Taigi cirkas and Big Wolf Company – artists with great potential to represent the quality of the Baltic circus arts in European scope.
This week, the artists are welcomed to present their latest shows and work-in-progress creations at Cirkuliacija festival in Kaunas, the wonderful Lithuanian city which is the Capital of Culture 2022 and also hosts up to 100 circus professionals that visit Circostrada – The European network for contemporary circus and outdoor arts – members' meeting and festivals' artistic programme. This is a great honour and opportunity for "Baltic circus on the Road" artists to be seen, promote networking and international relations with the prospect of taking part in international festivals and events in future, as well as to attract the attention of European festival organisers to the stage of the Baltic contemporary circus in general.
---
BALTIC CIRCUS ON THE ROAD – SHOWCASE PERFORMANCES WITH FREE ENTRANCE:
WEDNESDAY, JUNE 8, 2022
14:30-15:30 HIPPOPOTAMUS BY CIRCUS SABOK (ESTONIA)
@KTU INSTITUTE (TUNELIO GATVĖ 60)
---
THURSDAY, JUNE 9, 2022
10:00-11:00 CLOTHES AND US BY KANTA COMPANY (LITHUANIA)
@VAIŽGANTAS SCHOOL (SKUODO G. 27)
---
FRIDAY, JUNE 10, 2022
12:00-13:00 UP TO THIS POINT BY TAIGI CIRKAS (LITHUANIA)
@ŠANČIŲ SPORTO CENTRAS (Sandėlių g. 4C)
---
SATURDAY, JUNE 11, 2022
12:00-13:00 THREE SISTERS BY BIG WOLF COMPANY (ESTONIA)
@ ŠANČIAI BEACH
---
See festival program for professionals HERE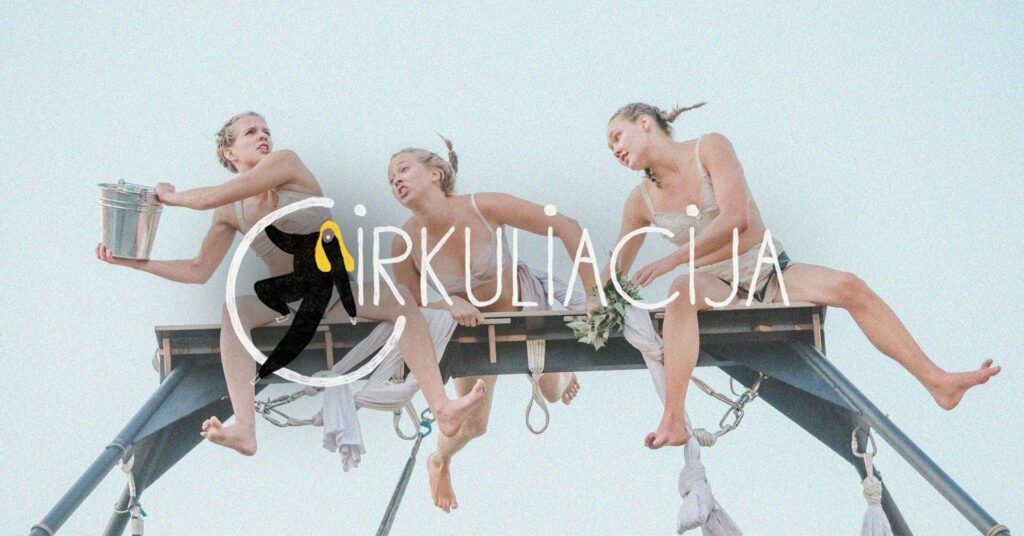 ---
"Baltic Circus on the Road" coordinator: Rīgas cirks;
Partners: Teatronas company – organizers of festival Cirkuliacija, Arts Printing House organisers of circus festival Helium, the contemporary circus and street art festival "Re Riga!",  – Estonian Contemporary Circus Development Center – organisers of the Baltic professional circus showcase EPICIRQ(Estonia), Baltic Nordic Circus Network (Sweden)
In case of further questions contact: vita.valheima@cirks.lv
---